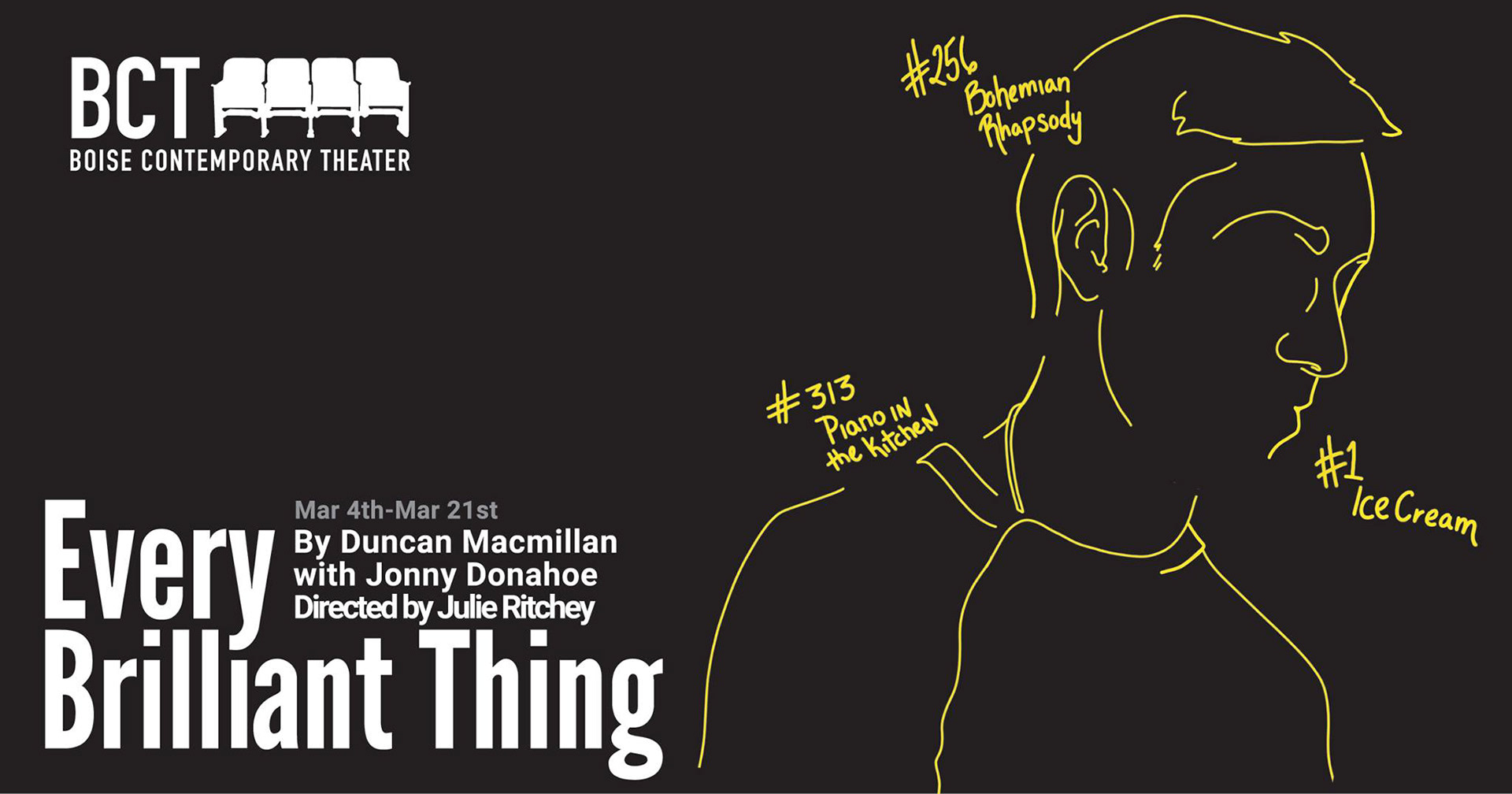 boise contemporary theater presents
every brilliant thing
by duncan macmillan with jonny donahoe
directed by julie ritchey
featuring
christian libonati
march 2020
"Every Brilliant Thing' is ... brilliant"
"

Libonati

is an engaging, personable actor whose greatest asset in this production is his unfiltered, unabashed sincerity. And it's infectious. His wide-open eyes search the faces around him, making contact when allowed and drawing you into the work, if you're willing. And most audience members were more than willing on opening night.
From an acting standpoint, this is a daunting one-person show, at 70 minutes straight through. (Because of the openness of the production style, people are allowed to get up and use the bathroom if need be, and re-enter the theater.) And Libonati keeps the pace brisk and the energy fluid."